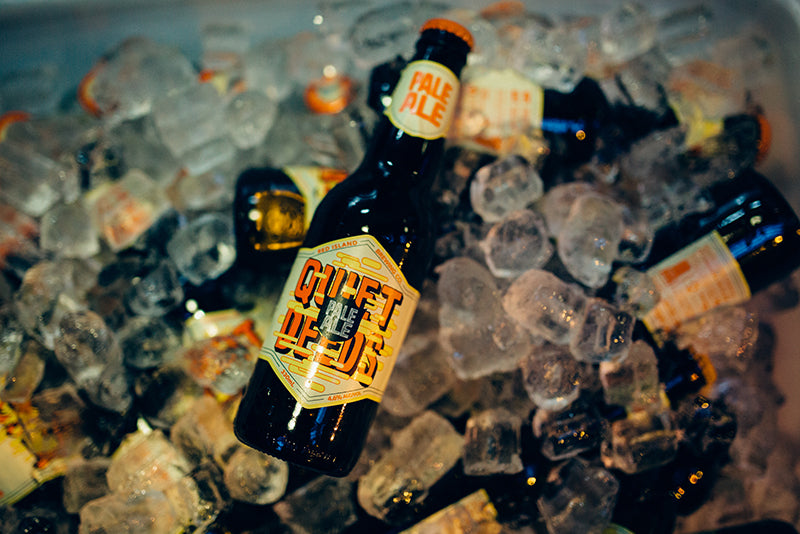 From humble beginnings
Deeds Brewing, an independent craft brewery based in Melbourne, has a rich history rooted in the bold ideas and passions of its founders, Patrick Alé and David Milstein. The two met as engineering students in 2003 and bonded over their shared love for beer and brewing. They spent many a night discussing their dream of one day starting their own brewery, and over the years, their love for beer only grew stronger.
After university, Patrick and David decided to put their engineering skills to good use and started their own successful drinks distribution business. For 18 years, they specialized in importing and distributing high-quality beers and ciders from around the world, instilling in them the values of quality, consistency, and care. But despite the success of their business, they couldn't shake their dream of starting their own brewery.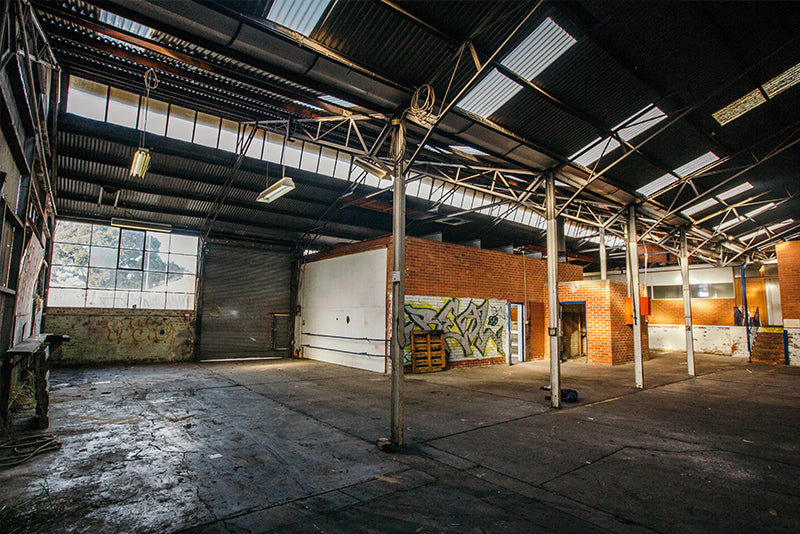 To Quiet Achievement
Finally, in 2012, they decided to take the plunge and established Quiet Deeds, which later became known simply as Deeds Brewing. They began experimenting with different recipes and brewing techniques, perfecting their craft and working tirelessly to create beers that they were truly proud of.
In 2015, the team secured a former car workshop in Paran Place as the location for the brewery. They purchased the necessary brewery equipment the following year, but the process of securing building permits was long and arduous. Finally, in January 2018, they received permission to begin construction on the brewery and many years in the making, brewed their first ever beer from their Glen Iris home in February 2019 – Double Time. And in April 2020, were then given the green light to build the onsite Taproom and Kitchen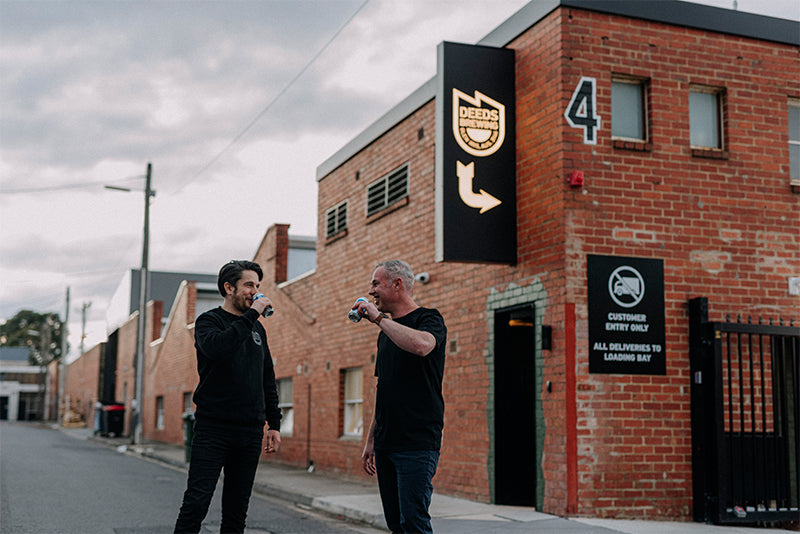 To our new home and beyond
Over the last ten years, Deeds Brewing has built a dedicated team of beer enthusiasts, committed to crafting award-winning brews with a focus on quality, consistency, care, innovation and creativity. From their state-of-the-art brewery and taproom, they produce a wide range of beers, each with its unique character, flavor and aroma. The brewery's ethos is simple: they brew beer they want to drink and share with their customers, and they always strive to exceed the expectations of their customers through their commitment to quality, consistency and care.

Deeds Brewing prides itself on being a community-focused brewery, hosting regular events and supporting local causes. They also strive to be environmentally friendly and sustainable, using locally sourced ingredients and implementing eco-friendly practices.
Deeds Brewing is more than just a brewery, it's a true labor of love, and they are excited to continue to share their passion for beer with the world through their commitment to innovation and creativity in their brewing process.